Nothing is More Powerful Than a Made up Mind
| | |
| --- | --- |
| Posted on 28 July, 2017 at 16:10 | |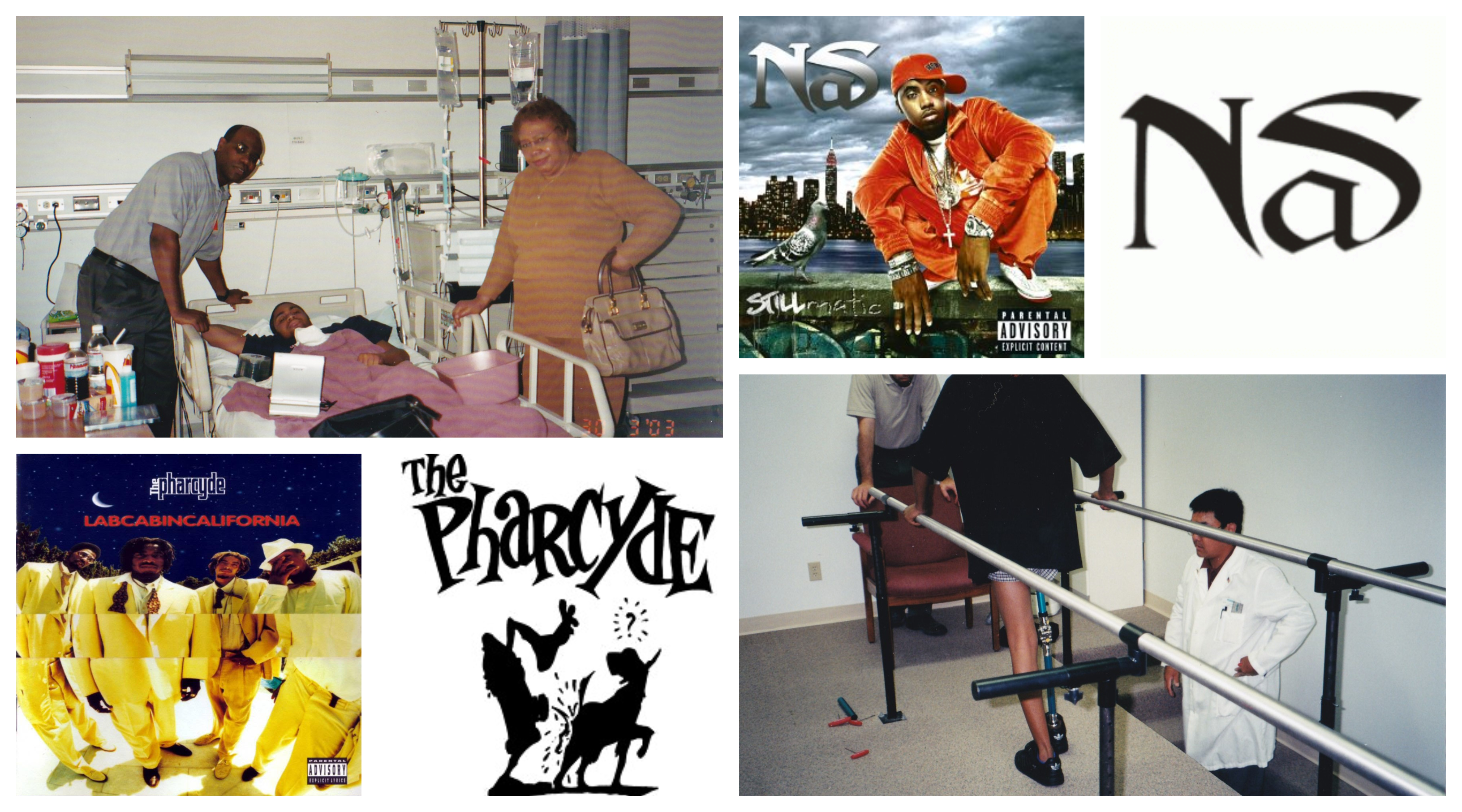 I was first diagnosed with knee cancer called Osteosarcoma at 14 years old (1999-2000), and while doing my chemotherapy treatment, I had to get a knee replacement to save my right leg. While doing chemotherapy treatment, I came across Hip-Hop artist Nas and his album Stillmatic.
I knew who Nas was, but at the time I wasn't a fan because I wasn't familiar with his previous albums. I was battling a life-threatening disease during the same time Stillmatic was released, and I resonated with his lyrics about his personal life, the conscious and political content about the world we live in, bridging the gap between African and African-American history and how important it is to never give up.
While I was diagnosed with cancer, it brought a lot of stress because I didn't know what was going to happen to me. I also experienced a wide range of emotions from anger, fear, sadness and guilt.
Nas' Stillmatic helped me uplift my mind, body and soul. When I first heard the first track off the album, "Stillmatic (The Intro)," it helped me believe I could defeat cancer. The song helped change my state of mind of feeling sorry myself, guilty and to make the best of my situation.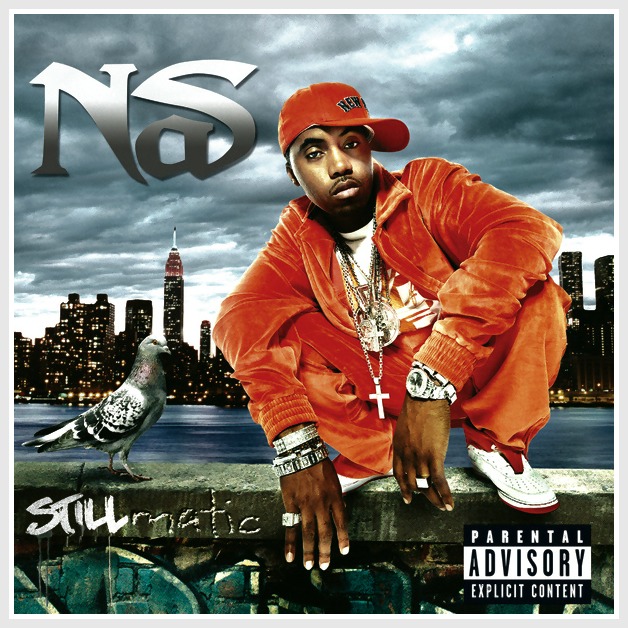 "The Brother's "Stillmatic," I crawled up out of that grave, wipin' the dirt, cleanin' my shirt, they thought I'd make another "Illmatic." But it's always forward I'm movin', never backwards stupid here's another classic."
Nas, Stillmatic (The Intro), Stillmatic
"This is the rebirth, I know the streets thirst water like Moses. Walking through the hot desert, searching to be free. This is my ending and new beginning – nostalgia. Alpha and Omega places, it's like a glitch in the Matrix."
Nas, Stillmatic (The Intro), Stillmatic
Listening to music while going through chemotherapy treatment allowed me to keep my mind off the discomfort that was caused by the treatment. For instance, the music helped me cope with the stress, fear and the loneliness I was feeling.
While listening to the music, it was easy for me to be taken away from the serious reality I was forced to go through at the time. For example, Nas' Stillmatic helped ease the tension while I was undergoing chemotherapy, and it helped me with my overall stress throughout the day.
When I was 17 years old, the same cancer came back in my right leg and I had to get my right leg amputated (2002-2003). Now I am a hip amputee and could only walk with a prosthetic leg.
In 2008, I was 23 years old and have been a hip amputee for six years. During this time (2008-2009 school year), I got accepted to attend California State University, Long Beach to finish my undergraduate studies.
Before transitioning to the university, I came across the Hip-Hop group, The Pharcyde. They are an alternative Hip-Hop group consisting of four members: Imani, Bootie Brown, FatLip and Simkid Tre. I came across their song, "Runnin'," which is about dealing with peer pressure, bullying and to not run away from problems.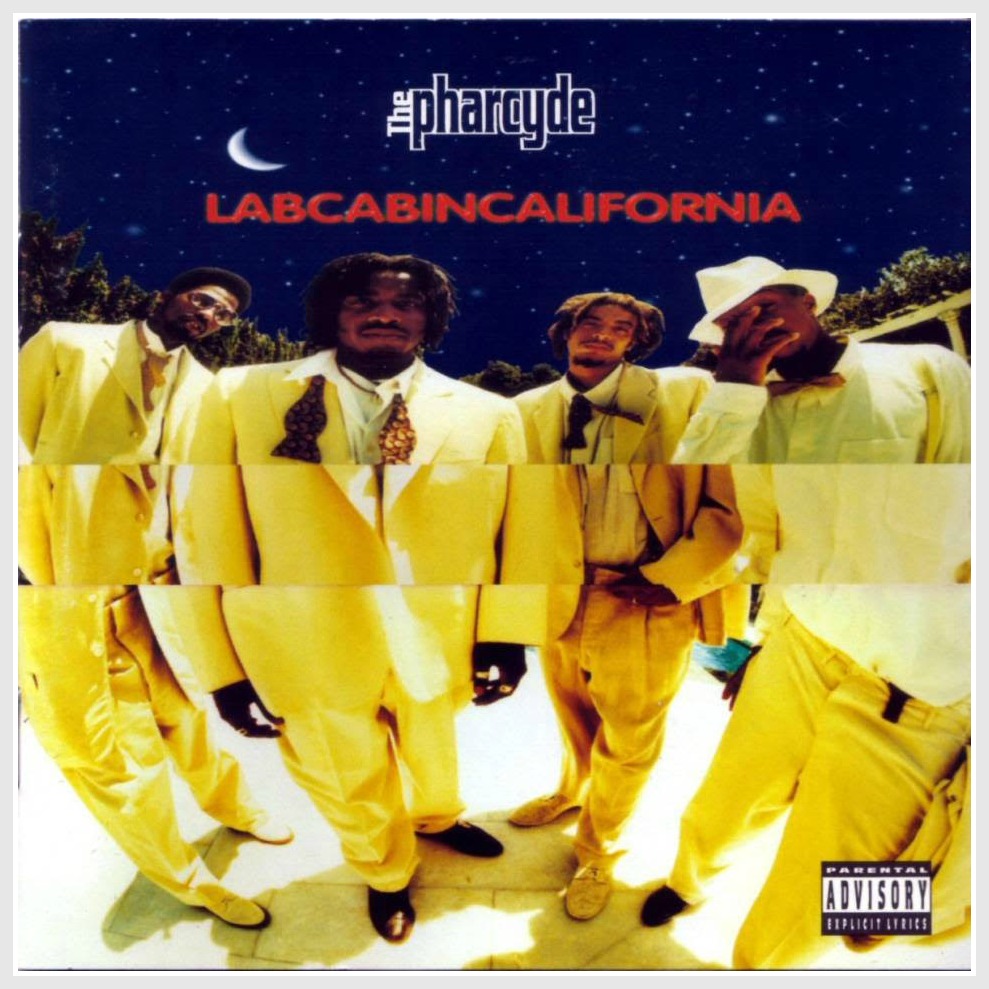 "So, I stood up and let my free form, form free. Said I'm gonna get some before they knockin' out me. I don't sweat it, I let the bulls**t blow in the breeze, in other words, just debris."
Slimkid Tre, Runnin', Labcabincalifornia
"Now don't be wishin' of switchin' any positions with me, cause when you in my position, it ain't never easy. To do any kind of maintainin' cause all this gamin' and famin' from entertainin' is hella strainin' (to the brain and). But I can't keep runnin' I just gotta keep keen and cunnin'"
Imani, Runnin', Labcabincalifornia
When I became a hip amputee, I felt different and alone because there was nobody I could relate to. To my knowledge, none members of The Pharcyde has ever had cancer or became a hip amputee, but their lyrics throughout their Labcabincalifornia album showed me how to be authentic and to not be ashamed about what I was forced to become: A two-time cancer survivor and hip amputee.





Nas is my favorite Hip-Hop artist and The Pharcyde is my favorite Hip-Hop group because their music helped me get through difficult times in my life. I wasn't a fan of these artists before I got seriously ill, but their creativity through their music helped me overcome many adversities at the perfect time.




To check out more about how Hip-Hop artists Nas, The Pharcyde along with Blu & Exile helped me on my journey of being a two-time cancer survivor and later becoming a hip amputee, click here: http://www.calmandstrong.net/music




To check out more about my personal journey of being a two-time cancer survivor and hip amputee, click here: http://calmandstrong.net/about-darryl-2




To check out my PowerPoint Presentation about how Nas, and the inFAMOUS videogame franchise help tell my story of being a two-time cancer survivor and hip amputee, click here: https://www.youtube.com/watch?v=L51lC_mmkuM




To check out my inspirational speech "The Connection," click here: https://www.youtube.com/watch?v=-zQ2xvCoxw0







* I apologize for the late response, but I received an e-mail from Blackbox 19 on July 13th, and I wasn't accepted to be one of the start-up companies to attend their event. I was disappointed at the time I received the e-mail, but I'm looking forward for other opportunities.




* On July 25th, I had a Doctor's appointment with Hanger Prosthetics and Orthotics and my insurance was approved for me to get a new prosthetic leg. My next appointment is Aug. 14th, and I'll be getting casted, which is the next big step towards getting my new prosthetic leg.




* This is my 100th Blog post! I've come a long way since I first started this endeavor in Nov. 2013. To check out my accomplishments through photos, click here: http://www.calmandstrong.net/photos







 




Disclaimer…




I don't own any content from Nas and The Pharcyde. No Copyright Intended. All image and lyric content is copyright to their respective owners. All rights go to Nas and The Pharcyde.




Drake, D., Isenberg, D., Ahmed, I., Paez-Pumar, L. Nas Image. Digital image. Compex. Www.complex.com, 5 Feb. 2013. Web. 27 July 2017. http://www.complex.com/music/2013/02/the-50-best-nas-verses/nas-poppa-was-a-playa




Jones, N, Perf. Jones, N. Cond. R. Scott, J. Neal, J. Bynoe, N. Walden, and B. Hull (Hangmen 3 Productions). Stillmatic (The Intro). Nas. Ill Will,Columbia/SME, 2001. Web. 25, July, 2017. https://genius.com/Nas-stillmatic-the-intro-lyrics




Nas logo . Digital image. Brands of the World . Www.brandsoftheworld.com, n.d. Web. 27 July 2017. https://www.brandsoftheworld.com/logo/nas




Nas Stillmatic Album Art. Digital image. www.genius.com. N.p., n.d. Web. 25 July 2017. http://genius.com/Nas-stillmatic-album-art-lyrics




Paul, J. Mesothelioma Help Now, Music Therapy for Cancer Patients Helps Survival, October 08, 2015, July 25, 2017. https://www.mesotheliomahelpnow.com/blog/music-therapy-cancer/




The Pharcyde Album Art. Digital image. www.thepharcyde.com. N.p., n.d. Web. 25 July 2017. http://thepharcyde.com/the-pharcyde-labcabincalifornia-20-year-anniversary/ 




The Pharcyde Image. Digital image. Delicious Vinyl. Delicious Vinyl, n.d. Web. 27 July 2017. http://deliciousvinyl.com/artists/the-pharcyde/ 




The Pharcyde - Runnin' Perf. Stewart, D., Hardson, T., and Wilcox, E. Cond. Y, James. Delicious Vinyl, 2007. The Pharcyde - Runnin' Delicious Vinyl, 12 Oct. 2007. Web. 25 July, 2017. https://genius.com/The-pharcyde-runnin-lyrics




Categories: None

0

/